"Enhance the power and maturity of your business website."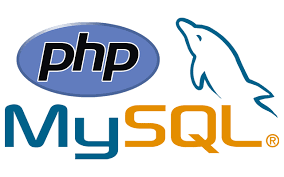 PHP stands for hypertext preprocessor. It is an open source language used for web development purposes. MYSQL is the backbone of the website that stores the database of web solutions. We understand the importance of the two technologies to bring the best web solutions. Here we combine both PHP and MYSQL to create a dynamic interface website. We develop websites that are excellent in their performance and that have been customized as per the needs and requirements of your business. We are the one stop solution for all your website development needs. Just consult your needs with our professionals and get the best strategy for your business.
"Empower your business with PHP-Mysql."
When it comes on the secure open source technology, PHP is what comes at first. Our expert PHP developers having the experience to work will provide all the frameworks. With years of experience and an extensive amount of knowledge, our team of professionals is expert in PHP-MYSQL. We provide the best MYSQL database and web solutions specific to the needs and requirements of your business.
MYSQL database is the backbone of the coding; therefore, it should be strong enough. It plays a vital role in the success of a business website. We have a dedicated team of experts who offer reliable and cost-effective web development services to all their clients. Our team of professionals listens to your needs and then come up with innovative solutions for your business. Our dedicated team of professionals is expert with the agile methodologies. Then they implement these methodologies in an infinite number of projects to deliver the projects beyond the expectations of the clients.
If you are looking for the best PHP-MYSQL development services in your area, then your search ends here. We offer high-quality web solutions at a very affordable rate.
Would you want to hire skilled resource ?